Whether they're required for credit or chosen for real-life experience, internships can be incredibly valuable resources for getting ahead after graduation. In today's technology-based, constantly-changing world, you'll need more than the knowledge you gain from your classes. Don't get me wrong, those are important too, but experience and skills may be equally important.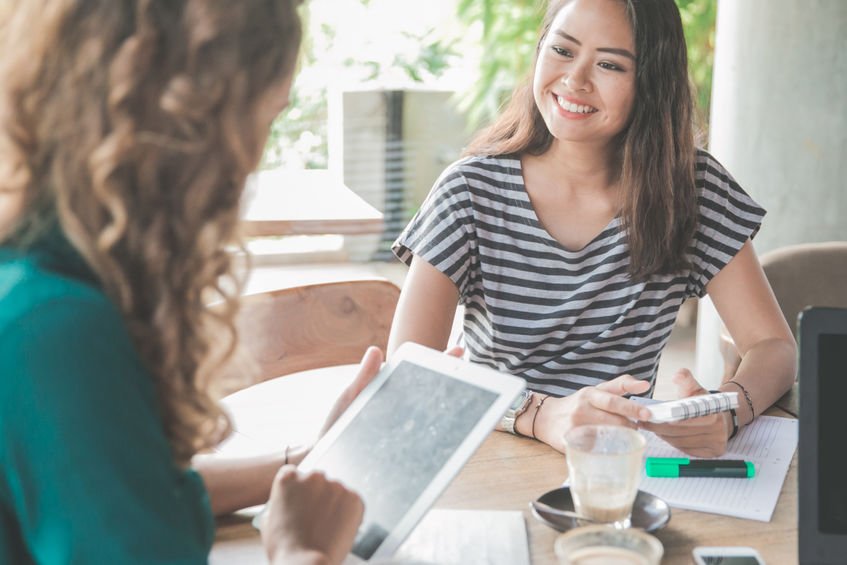 Internships can also help you make connections and keep you ahead of the learning curve. You never know when you'll meet someone who will change your whole life. At the base of every successful business is human connection. The more you network, communicate, and intern, the better the chances that someone helps you open doors you may not have found otherwise. Your business connections can also help you stay motivated to learn, which is important with how rapidly technology changes these days.
Here are a few more points to consider in understanding the true value of an internship:
It'll help you develop your skills
Reading, researching, and participating in group conversations can help you get ready to start your career. But beyond that, there are some other important skills that you should be developing, too. Things like time management, public speaking, organizational methods, and working with a team can be developed through internships and they'll prove invaluable for your first job and beyond.
Developing career-relevant skills through an internship will help you crush your job search when the time comes (if the company you interned with doesn't snatch you up first!). Each career path is different and the best way to discover that you have the base skills you'll need to be successful is to test it out with an internship first. You'll develop the skills you need or you'll discover that you may want to test out a different career path instead. Either way, it'll help propel you forward.
It can help pay for school
According to a survey performed by the National Association of Colleges and Employers, 56 percent of graduating seniors that participated in internships were paid. While the pay may be below average, it'll allow you to learn in your classes, gain real-world experience in your internship, and leave your free time for studying and spending time with your friends and family. A paid internship can relieve some of the monetary pressure that comes with being a student, rather than adding a part or full-time job into the mix at this stage. This extra money can help you pay for classes, minimize student loan debt, buy food, and fund activities.
It gives you the opportunity to network
Many internships can turn into full-time positions in the company down the road. Think about it: you're already trained, you have a relationship with others in the company, and they won't have to go through the hassle of finding someone new. On the other side of the equation, you don't have to go through the work of applying, interviewing, and accepting an offer elsewhere, get to know a whole new team or train in another place. It's a win for both parties.
Even if your internship doesn't turn into your first real job, you'll still have the opportunity to make valuable connections in your field. Just because the company you interned for isn't hiring right now doesn't mean that the managers or owners won't know another company who needs someone with your personality and skillset. Your coworkers, managers, and even clients may be able to put in a good word for you elsewhere. They may be willing to write character letters, act as references, and pass along your resume to their colleagues and friends.
Nothing looks better on your resume when job searching
Networking can be tremendously helpful but there's a bigger reason that internships are beyond valuable, even if they don't turn into a full-time job at the end: your resume. Recruiters and hiring managers shuffle through hundreds of resumes and the ones with internships will often stand out. An internship adds substance and value to the experience section on an otherwise short resume.
Using an internship to apply what you've learned to your real-world experience, develop pertinent skills, increase your confidence, and build relationships will prepare you for your first real job. This will show through on your resume and show potential employers that you're motivated and ready to work. Gaining experience in your field before you've ever worked your first real job can open up an entire world of possibilities. Now that you know the value of an internship, there's only one thing left to do: start searching!