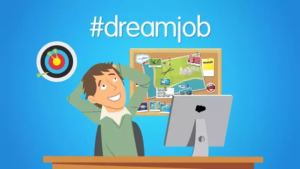 Searching for the perfect job is so difficult, and so few people out there actually have the chance to secure the job of their dreams. This is something that needs a lot of hard work, dedication, and no small amount of luck. If you are serious about securing the job of your dreams long-term, you also have to make sure you consider what needs to be done once you have secured the job.
Think about the important parts of the job itself as well as what you can do to cement your position. There are always so many things to think about that will be a big part of the process when you secure a job. Your dream job would have been very competitive to secure, and you need to make sure you stay in this role for as long as possible. Here are some of the essentials to consider once you have secured your dream job. 
Work as Hard as You Can
It is important that you apply yourself once you secure the job you want. Don't assume you've made it and rest on your laurels. This is the time to really apply yourself and make a good impression. By working hard you become a valuable member of the company, and it becomes much more difficult to get rid of you. Hard work is rewarded and will show how keen and serious you are about the work you have to do. This is an excellent way of ensuring you have the best approach to your dream job.
Deal With Problems Right Away
It is important that you do as much as possible to deal with any problems that might arise as soon as they arise. Too much of the time there are issues that will mean your problems are not getting dealt with immediately. This can cause problems to fester and grow, and it might make your dream job into a nightmare. Employment attorneys are useful in this aspect, and they can advise you on the best course of action to take. Make sure you talk to your employers as well because this is something that can often be sorted out pretty easily.
Look for Progression
Even in your dream job, it is always a good idea to look for progression as much as possible. There are a lot of things to consider when it comes to career progression, and you need to focus on what you can do to achieve this in your dream career. Assess how much progress you can make from where you are now. There are plenty of effective ways to build your career, and you need to do this in the best possible way. Being ambitious is important in business, and it is not something that will go unnoticed by your superiors, that's for sure.
These are just a few of the essential points you need to consider when you are looking for ways of securing your dream job for the long-term. Winning the job is enough of an accomplishment as it is, but you also have to make sure you cement your position and do as much as possible to thrive in the workplace.