We live in an age of digital workspaces and flexible working directives, where employees are being empowered to travel the world in the name of business. This is creating huge opportunities for international growth and expansion, while also reducing certain cost bases associated with running a business.
The rise of international business travel alone is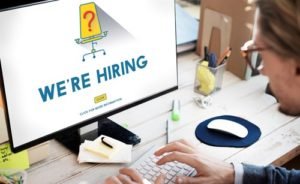 also boosting the earning potential of brands, with Statesman Travel estimating that £6.5 billion of trade per annum is accessed as a result of this.
While we are constantly being told about how the economy is evolving and the impact of digitalisation on the typical workplace, however, it is important to consider how entrepreneurs must adapt to these changes if they are to remain successful.
With this in mind, here are three tips for business-owners who are looking to adapt to an increasingly digital and flexible working arena:  
Make the Smartphone a Key Commercial Feature
 By 2020, it is estimated that there will be more than 6.1 billion smartphone users across the globe. Given this and the increasingly sophisticated nature of smartphones, it is surely time for mobile devices to become a central communication tool in your business?
By equipping employees with smartphones (or incentivising them to use their own) during the working day, you can empower them with technology that they are familiar with while also increasing their productivity. Enabling them to use their mobile devices to complete work-related tasks may also encourage them to take on tasks outside of their regular hours, whether they answer emails at home or respond to time-sensitive client queries.
This is a simple step, but one that can deliver huge rewards while enabling you to leverage a competitive advantage through digitalisation. 
Embrace the Concept of BYOD
 On a similar note, embracing the concept of BYOD (Bring Your Own Device) can also unlock numerous advantages for your venture.
This is a concept that has emerged with the flexible Windows 10 platform, and one that enables employees to use their own smartphones, tablets and laptops at work so long as you operate a secure, wireless network. This not only reduces your businesses cost base by transferring the financial burden of operation over to users, but it also delivers benefits such as increased productivity, flexible working directives and higher levels of engagement.
It can also give you a competitive advantage when recruiting and retaining top talent, as you can present a forward-thinking workspace that has adapted well to digital trends.
Introduce Gamification Into Learning
 Online gaming has emerged as a key driver of digital trends, while innovations such as VR have also broken down numerous barriers and enabled businesses to capitalise on such developments.
This can have huge advantages in the field of employee training and development, for example, where it can be difficult to engage staff members or educate them on mundane topics. The digital age has hardly helped this, as we tend to have shorter attention spans unless we are experiencing multi-sensory stimulation.
By using gamification to drive your training programs, however, you can replicate interactive scenarios which instantly energise mundane topics and bring them to life. This not only improves engagement levels throughout your workforce, but it also makes it easier for employees to retain key pieces of information relating to issues such as compliance, best practice and financial management.