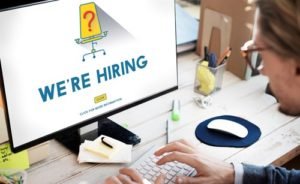 There is no doubt about it, today's businesses are increasingly reliant on digital marketing to reach their consumers.
While there are many statistics that can be used to reaffirm this, the most striking is the fact that Google currently receives in excess of 100 billion individual searches every single month. This highlights the sheer level of demand that exists among modern day consumers, and how important it is for brands to build an online infrastructure and engage individuals in the virtual realm.
As a result of this and the relatively diverse nature of digital marketing, there has never been a better time to build a career in the sector. This is a competitive field, however, so you will need to consider the following steps to improve your chances of getting a job: 
Develop a Genuine Interest in Digital Marketing-centric
In most cases, you would already have a genuine interest in digital marketing, but it is important that this is evident through your applications, interviews and interactions with brands. So, if you are new to digital marketing and drawn by the sheer potential that exists within the sector, you may need to develop your interest through knowledge and understanding.
A good place to start is by understanding the nature of digital marketing and the role that it plays in driving business growth in 2017, before you look to explore its individual elements such as social media.
Follow Industry Blogs to Build Your Knowledge 
Given the competitive nature of the digital marketing sector, you should also look to build in-depth knowledge of the industry and its elements.
You can achieve this online, by identifying websites and influencers who are genuine expertise within the marketplace.
The Moz.com blog is arguably on of the best resources for in-depth data, from insight into the metrics that define the online presence of brands to posts revealing the best SEO strategies in the modern age.
Gain Industry Qualifications and Certifications 
If you are to become an appealing candidate for work, it is important to bridge the gap between theoretical knowledge and practical experience.
Seeking out modern industry certifications is an excellent way to achieve this, as this offers relevant value to employers while also negating the need for traditional university education. Another benefit of undertaking these courses is that they offer you access to the most up-to-date qualifications in the industry, meaning that you could hit the ground running in any employment role that you are offered.
In terms of specific qualifications, seek out those provided by Google and Facebook. There is no shortage of guides on preparing for Facebook and Google's AdWords Certification.
Utilise Free Learning Resources 
In order to keep your skills refreshed, we would also recommend utilising free learning resources on a regular basis as you develop your career or continue to apply for job roles.
There are a number of insightful resources available, including the Google Analytics Academy and the Moz Beginners Guide to SEO.
Learn with Google is another universal and popular tool, and one that can deliver both basic and complex data to interested parties.
Attend Conferences
 On a similar note, you can also attend scheduled industry conferences to learn about the latest news, opinion and techniques that are shaping the marketplace. The key is using your existing knowledge to determine which event are the most relevant and valuable to you, while also identifying those that are in your local area.
This resources offers a comprehensive list of all digital marketing conferences scheduled around the world in 2017, helping you to plan your activities and create a program of ad-hoc learning that aids your development!