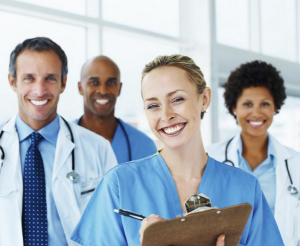 Do you ever wonder if you have what it takes to work in health care? If you've ever watched One Born Every Minute or a similar program, you'll know how hard these people work. Not to mention the strange shifts you might end up on! Here are some signs that could indicate you have what it takes to work in health care:
You Are Fit And Healthy
To work in health care, you should be fit and healthy yourself. You can't really give people advice about health if you're not setting a good example and practicing what you preach. You will also need to have a good level of endurance, as you may need to be on your feet for hours at a time. People who work in health care tend to be very active!
You Have An Active Interest In Health Care
You should also have an active interest in health care. You should enjoy researching different things, keeping up with developments in the industry, and things like that. If you're not actually interested in it and you just want the work because you think you'll make lots of money, you should reconsider.
You Can Communicate Well With All Kinds Of People
As a health care professional, you'll need to communicate well with all kinds of people. People from different backgrounds and people who have different issues.
If you're interested in both working hands on and taking care of management details, the role of a physician executive could be right for you. Here's an infographic that can tell you more about the role.

credit to University of Southern California Online Program