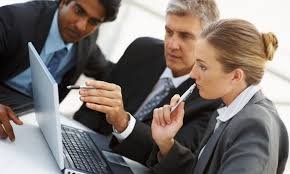 When you're trying to get ahead in your career, heading to another country for weeks or months to work for free might seem counterintuitive. But whether you're a recent graduate looking for your first job or a seasoned professional, volunteering abroad can help you develop new skills, gain valuable experience and set yourself apart from the competition.

Need some convincing? Here are 5 ways volunteering abroad helps your career.
Break into a new field
Transitioning into a new career path can be difficult. Companies want to hire people with relevant experience, but what can you do if you don't have any in that field? That's where volunteering comes in. Joining an international volunteer project even for a short while can give you the opportunity to gain hands on experience in various fields, like healthcare, teaching and conservation.
Even if you're not looking to switch careers, volunteering can give you a fresh perspective that makes you stand out from your peers. Imagine how much more interesting you'll be to a potential employer when you mention the time you volunteered at a busy hospital in Ghana.
Gain real world experience
Regardless of your chosen career path, there are universal skills and experiences that all employers value. Leadership, teamwork and great communication skills are just a few. Luckily, volunteering is a great way to develop those skills.
Activities like teaching classes, planning creative lessons and shadowing professionals in the field are all experience you can list on your resume.
Cover employment gaps
Speaking of resumes, we all know that long stretches of unemployment can be a red flag for employers. Whether you're still trying to land that first job or you've been out of the working world for a while, volunteering can help explain any gaps. Hiring managers will be impressed that you've been taking advantage of learning opportunities instead of just sitting at home all day.
The key is to make your experience relevant for the job you're applying for. You should also focus on listing specific accomplishments rather than vague responsibilities. Go ahead talk about that new computer education curriculum you designed from scratch for a group of 3rd graders. Or mention the number of locals you engaged while working on community outreach for a national park.
Learn a new language
Being multilingual is always a plus. If you can speak multiple languages, you become much more attractive to employers both at home and abroad. But if you've ever tried to learn a new language in school or even using language software, you know it's an uphill battle. Volunteering abroad can help you learn once and for all.
You'll be able to completely immerse yourself in the culture and practice with locals, which is the best way to learn a new language, according to the experts. For example, organizations like uVolunteer let you learn Spanish in Costa Rica affordably before or during your volunteer placement so you'll be conversational in no time.
Widen your network
One of the benefits of volunteering is that you'll meet new people and if you're smart, you can use this to benefit your career. Of course, that's not the only reason to make friends. But by creating connections and staying in touch with locals, program staff and volunteers from all over the world who share your interests, you'll have a much larger network who can introduce you to new opportunities.
As you can see, volunteering abroad can arm you with the skills that will make employers jump to hire you. In fact, various studies have shown that hiring managers value volunteer experience and believe those who have it are more likely to be hired and later promoted. At this point, if you don't have international volunteering on your resume, you're doing yourself a disservice.
Author Bio: Jennifer Bannock
Jennifer holds a degree in Media Communications and has several years of industry experience working in marketing. Jennifer is an avid volunteer traveller and likes to share her travel experiences. Jennifer has been writing for uVolunteer (www.uvolunteer.net ) ever since she volunteered with them in Costa Rica.