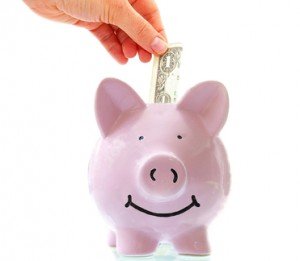 Here are some simple, viable ways in which you can make extra money on the side.
Amazon marketplace – Most people have some experience with sellers on Amazon marketplace whether they know it or not. Usually when you look up an item on Amazon, the most prominent price will be the price of the brand new item from Amazon. Often, there is also a lower used from and/or new from price that is set by third party Amazon sellers. You too can sell you items on Amazon; be they books, DVDs, tablets, or just about anything else. Simply go to Amazon.com and choose to sell as an individual. You can use your existing Amazon.com account to get started. Listing items is free and while Amazon does take a $0.99 fee and a cut from each sale, it is hard to compete with the exposure and simplicity that Amazon offers for online sales. If you plan on making this a serious revenue stream Amazon provides a myriad of options to streamline shipping, increase exposure, create a storefront, and much more.
Amazon Mturk – This is another aspect of Amazon that allows people to make money. Mturk involves completing what are usually referred to as micro tasks for small amounts of money. The tasks range from writing product descriptions, to taking surveys, to visiting websites, to sharing life experiences, to any of a number of various, quick online tasks. While you likely won't get rich with Mturk, it is another avenue for revenue that you can pursue at your own Another benefit is that unlike other micro task sites Mturk has the backing of a reputable major American company in Amazon.
Upwork – Upwork is a website where you can get jobs doing primarily freelance writing. You start by creating a profile that prospective employers can see. Then you browse the jobs on offer in categories you select. Once you find a job that is of interest to you, you submit a proposal and the client contacts you if they accept your offer. Payment is done either by the hour or by the project. It may take a while to build up a good reputation on the site but once you do it is possible to get long term or recurring jobs. One of the major advantages is that not only do you decide what jobs to apply for and when, but you also get to decide what your rate will be. You can also take advantage of a robust and regularly updated blog, as well as a hiring headquarters that has all the tips and tools you need to make the most of the site. Sign up here.
Craigslist – While not always the most glamorous option for earning money Craigslist is an incredibly versatile and active In a month, Craigslist gets over 50 billion page views and is used by more than 60 million people in the US alone.5 You can sell all manner of items locally on Craigslist, rent out a room, sell a house or car, or propose a trade. That is, in addition to being able to search the vast and varied employment section for other opportunities. A section of particular interest would be the gigs section where you can peruse one of many offered creative jobs.
Speaking or teaching – An easy side job for you might involve speaking or teaching. Whether it be for colleges, universities, for assemblies and conventions, for newspapers or online publications, or even for tutoring, speaking and teaching is an excellent way for federal employees to use their skills to supplement their income. There are endless opportunities available for the occasional or even ongoing speaking or teaching gigs for federal employees who are looking to expand their income streams.
Consulting – There are many employers that supplement full-time staff with part-time consulting help. This makes for an ideal opportunity for any federal worker with a varied skill-set to expand and utilize their expertise. For instance, there are many businesses that would greatly benefit from the capability of critical thinkers, this provides an opportunity for any worker exhibiting this skill to offer consulting help. Since hiring consulting workers is such a common occurrence, many businesses have certain hiring processes that they employ to hire current workers.