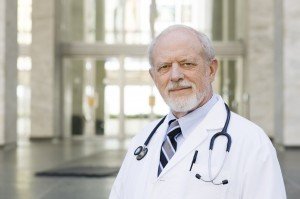 Are you at a career crossroads in your life? Maybe you know that what you are currently doing isn't working for you, and you need to make a change. However, making that change can be one of the most difficult things you will ever have to do. If you are looking to make a change today, there are currently five industries with high employment demand.
Industry 1: Education
If you have a college degree, you can enroll in a career switcher program or get a provisional license to teach in a K-12 setting. There is currently a shortage of qualified teachers throughout much of the country. There is a specific need for math, science, and special education teachers. This is a career change that brings great rewards.
Industry 2: Healthcare
There is always a shortage of healthcare workers, and the field continues to advance and grow at a very fast pace. Since the healthcare field is dynamic, there are many types of positions that you may be qualified for once you start searching. If you don't have the basic minimum qualifications, you can easily find a training program to suit your purposes. For example, you might apply to the transitional DPT program to get started in your new career field.
Industry 3: Sales
If you like a challenge and enjoy dealing with people, you might be perfect for a career in sales. Companies are always looking for good salespeople that can close deals. A career in sales if perfect if you want the opportunity to earn more money as most sales positions pay commissions in addition to the salaries offered.
Industry 4: Informational Technology
If you are good with computers or technology in general, the field of informational technology has many current openings for entry level positions. However, once you get your foot in the door, you are likely to move up to higher paying positions as you earn more certifications.
Industry 5: Mental Health
A final field with high employment demand is the mental health field. If you have a degree in counseling or psychology, this might be a good option for you. Since mental illnesses are on the rise, there is a growing demand. You might work in a school setting with students who need help, in an adult home with adults who need assistance, or in a hospital, clinic, or doctor's office to provide counseling services.
The possibilities are endless when you decide to change careers. Take your time and choose a career that fits your personality.