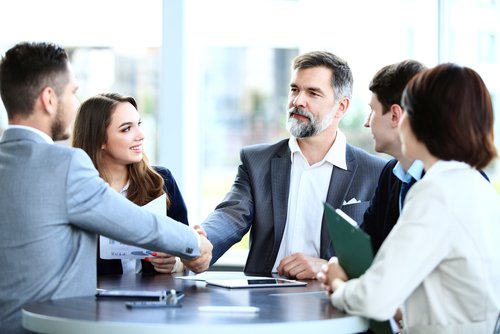 Recent college graduates are having more trouble than ever finding a job in their chosen field. Many of the new professionals who started their careers have left a trail to the most secure academic majors in the current economy.
Finance and Accounting
According to the Wall Street Journal, accountants are expected to enjoy some of the absolute lowest unemployment rates of professionals in any field. With a median salary that balances out at almost $27 per hour, and an estimated field growth rate of 16%, auditors and accountants should have no trouble landing a great position now or in the next few years. These professionals may include graduates with degrees in economics, accounting, or finance.
PR and Advertising
Luckily for media, advertising, web development, and arts administration majors, we live in a stampede of logos, slogans, and an all-time high level of intimacy between brands and consumers. With a growing dependence on social media, positions for these creative and personable job seekers are exploding at around 21%, a rate significantly above the national average.
Pharmacology
All healthcare disciplines are a chronically safe bet for higher-education students entering the workforce, but pharmacology is ranked unanimously as one of the most secure majors in this, or really any, economy. The Wall Street Journal gives Pharmacology an estimated unemployment rate of about 0%. The field is also surprisingly diverse, with potential employers ranging from pharmacies and hospitals to a variety of drug research laboratories, and jobs are available at practically every level of education.
Administration
Business and education administration majors are nationally ranked as some of the most likely to find a job in their field, but all administrative degrees are sought eagerly by employers. Administration professionals know how to take responsibility for oversight of a range of projects because their education comprised putting executive planning into action. Administration majors may have specialized in business, education, health, the arts, or sports, but they perennially beat out the competition with their know-how and drive to get things done, organize, plan, and strategize.
Engineering
Engineering encompasses a very broad variety of career options, but Forbes recommends declaring a major in mechanical or electrical engineering right now. Outside of these two disciplines, the outlook for engineers is still great, so civil, aerospace, ocean, and agricultural engineers are sure to be relatively unaffected by the current economy.
Management Information Systems
In the age of computers, nearly all potential employers seek professionals who understand the technical aspects of computer systems. With degrees in computer science and information technology on the rise, a degree in this growing field will lead to a career where your ideas matter.
MIS majors can be hired by a wide variety of companies because of their extensive understanding of computers. The University of Alabama at Birmingham explains the definition of MIS and the careers you can get with a MIS degree.
A degree in Management Information Systems is attainable completely online. The BS and MS programs from the University of Alabama at Birmingham offers online degrees and trains students to be leaders and experts in their field of study. Management Information Systems at UAB offers an individualized curriculum tailored to your goals and interests.