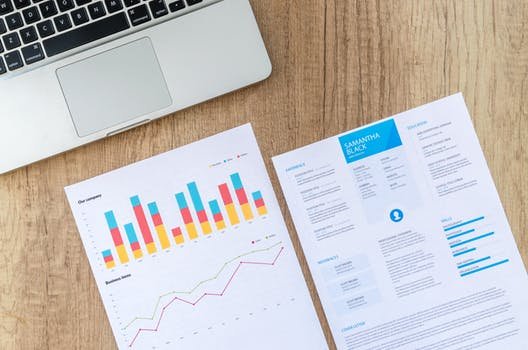 Unless you write resumes for a living, creating a brilliant, interview-snagging resume is tough. It's a job that doesn't come with a manual—or does it? If imitation is the sincerest form of flattery, you can flatter a bunch of people who've posted their resumes online. The trick is in knowing where to look and how to put other people's samples to work for your own resume.
Get a Resume Template
Start by viewing samples from individuals or companies. Don't stop at just one or two; the more you see, the more you'll be able to determine what appeals to you and what doesn't. It also helps you learn what's new in the world of resumes.
Search by your job niche. The simplest—and most transferable—way to look at resume samples is to enter your career and "resume samples" into a search engine. Whether you're an engineer or an attorney, there is a sample out there that matches your career!
Look for resume writing companies. There are plenty of online resume writing services available today, and many of them post sample resumes that can give you a jumping-off point for your own endeavor. Of course, they'll want you to pay to see more and have them write your resume, but there's no need to spend money to find samples. Simply move on if their best stuff is under wraps.
Use a resume template. Once you've seen a variety of completed resume samples, try out a free resume template. Lots of sites offer versions, so simply use a browser to search for "resume templates." It'll give you step-by-step listings of what goes into typical resumes.
Poll your friends. If you know someone in your own field, by all means, ask to take a look at his resume. If not, it's still useful to glance through the resumes of your (gainfully-employed) friends. Pay particular attention to pals who have great jobs, have similar educations or backgrounds as you, or who recently switched jobs (they'll have an up-to-date resume).
Making it Your Own
Save your favorite resumes or templates to a file so you can don't lose track of potentially helpful models. Then use these tips to make other people's words and experiences your own.
Start with something similar. If you have a unique job with qualifications, experiences, or skills that most other people can't relate to, your best bet is to find samples of resumes from people in your specific career. If you're pursuing a fairly common position but are attempting something new in regard to your resume—a new format, for example—you want to find a resume style that most closely matches your ideal. If you're a graphic designer attempting a functional resume for the first time, you're far better off modeling yours after a functional teaching resume than a chronological resume from another graphic designer.
Go section by section. Using your favorite sample resume (or several) for inspiration, create your resume in sections. Try not to skip all over the place, or you may get overwhelmed and frustrated. Begin with the objective. Your sample may read: "Seeking entry-level dental hygienist position where my education and patient-relation skills can help boost the practice's bottom line while offering top-notch patient care." Change it for your needs by swapping out the specifics. The same objective for a dietitian may read: "Seeking a management-level dietetics position where my education, experience, and patient-relation skills can help boost the practice's bottom line while offering top-notch patient care."
Look for hidden experiences. One of the best reasons to use resume samples to create your own is that looking through other people's skills and experiences will undoubtedly spark something in you. While browsing a marketing resume, you may remember that you designed a brochure while working at a part-time retail job. Or a production manager's resume may help you recall that you never missed a deadline when you were a reporter.
Don't skip the general tips. Sure, you want to personalize your resume, but don't forget to research general tips that apply to everyone. Things such as proofing your resume several times before sending it and creating a descriptive, concise objective are relevant for every job hunter—and may not show up on career-specific resume sites.
See customer resume writing service reviews.