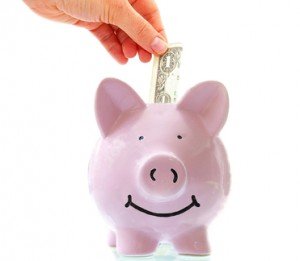 Graduating from college and setting out on your own is an exciting time for many young adults. Although it can easily be considered some of the best years of your life, a lot of recent grads also find themselves faced with a myriad of tough new decisions about what to do with their new life after college. From deciding where to live and how to repay student loans to choosing a new career and apartment, many will find the key to financial success is to make smart money choices.
According to Liz Davidson, CEO of Financial Finesse, the average college grad owes more than $25k in student loans and is searching for work in a job market that has an unemployment rate of 8%. Even with your new skills and a promising new career field, planning and sticking to a budget will be key in making your new paycheck go farther.
Before you go longing for those carefree college days, remember that just because you're "all grown up" now and have a new set of responsibilities doesn't mean you can't still have fun. They key is to run a tight ship when it comes to finances so you have money for everything you need. Even though you may be tempted to splurge when your new paychecks start coming in, remember that starting out on the right foot without inflating your lifestyle is key. Below are some helpful tips for recent grads to follow to remain financially on course (and still have some fun!):
Ways for Recent Grads to Have Financial Success
Save – The earlier you start, the more successful you will be. It is imperative that you start saving as soon as you start earning. Although it is tempting to treat yourself to extravagant things, it is more important to put aside a little for unexpected expenses such as car repairs or even a bout of unemployment in this tough economy!
Set Your Budget to Include FUN! – No one's saying that your life should be all work and no play. This is where you can get creative and get the most bang for your buck! Instead of pricey drinks at the sports bar, consider subscribing to a cable or DirecTV system that offers a ton of entertainment channels and invite friends over for the big game. Having friends over for dinner, drinks, and a movie or a favorite TV show is also much more budget friendly and fun for everyone! Trading expensive nights out for evenings in with friends can be a good use of your entertainment budget – and still offers plenty of fun!
Reduce Your Student Loan Debt Through Public Service – Did you know that you can actually reduce your student loan balance if you enter a public service field? According to the Federal Student Aid website, the Public Service Loan Forgiveness Program may allow you to have your loan balance forgiven for a commitment to a public service field! Another break is also given to those who have Perkins loan balances, which can be reduced by up to 70% for two years of service in the Peace Corps and even 100% for service in the military!