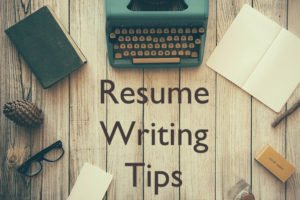 Information technology jobs are popping up in unheard-of numbers all over the world. After all, everyone uses computers today, which means everyone needs help figuring them out and fixing them when things go awry. But just because more IT jobs are available than ever before doesn't mean that you can slap together a so-so resume and assume you'll be hired. Why not? Because there are also more applicants than ever before. So it's crucial that your resume is both eye-catching and informative. Below are some tips that will help you stand out from the IT crowd and land an interview for your dream job.
Target your resume to the job. Your resume will be given more weight if it's clear that you've created it especially for the IT job that's been posted. Look through the requirements for the job and make sure your corresponding skills and experience are the first things listed on your resume.
Use the skills section. Most people have a skills section on their resume, but they include two or three "skills" such as two years of college French or the ability to create PowerPoint presentations. For the IT resume, however, the skills section is one of the most important and should be placed before your work history. This is where you can really put yourself head and shoulders above the competition by listing all of your experience with and knowledge of hardware and software. Just make sure your lists are organized into easy-to-read segments.
Give certifications and experience equal weight. IT is one profession where experience counts at least as much as any certifications you have. Don't get me wrong; certifications are important. They show that you've put in the time to learn important programs and procedures. But if you're light on certifications, it's not necessarily a deal breaker. Most companies would rather hire someone with three years of the experience they need than someone with a dozen certifications but no hands-on experience.
Demonstrate problem-solving abilities. At its core, information technology is all about problem-solving—finding a problem, identifying its cause, and correcting the problem. Make sure your IT resume reflects the most impressive ways you've used your problem-solving skills in the past to help your company or clients resolve their IT issues.
Avoid jargon and acronyms. Information technology uses more jargon and acronyms than just about any other field, so IT applicants need to be especially careful when it comes to abusing them on a resume. Don't assume that someone familiar with IT terms will be reading your resume—at least not at every step in the process. Depending on the company, your resume may go through a general hiring manager first, and if he or she can't decipher your resume, it may get tossed.
Don't exaggerate. Stretching the truth, exaggerating, outright lying—call it what you will, but playing fast and loose with your experience or credentials will most likely come back to haunt you. Companies aren't going to entrust their precious IT infrastructure to just anyone and usually do more extensive checking on IT candidates. Put your experience in the best light, but stick to the truth.
Identify your value. Clearly state the value that you will bring to your potential employer. Don't assume that your skills, experience, and certifications are saying it for you; spell it out. "I am able to single-handedly support your mainframe needs, as evidenced by (insert experience)…" says a lot more to employers than a simple fact or number. Companies want to get the most bang for their buck, and you need to prove that hiring you is the best decision they could make.
See resume services reviews of the top IT resume writing services.