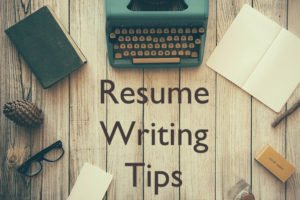 Law school taught you plenty, but it probably didn't teach you how to write a resume that will secure you an interview with the firm of your dreams. It can be daunting to create or even update a resume because there's so much pressure to be unique. The best advice, however, is not to strive for "different" but for "best." Legal resumes aren't the venue for getting creative or artsy. You want to blow them away them with your incredible successes and winning attitude. How do you do that? By putting your experience in the best possible light (no lying) and expressing your desire to do great work for them.
Below are more tips on creating a winning legal resume:
Pick a format. In some professions, it's easy to determine whether you should submit a chronological resume or a functional resume. For attorneys, however, the choice isn't as clear cut. First, think about the goal of your resume. Are you changing fields? Do you change jobs a lot? Are you new to the legal profession? A functional resume is probably your best bet. Are you submitting your resume in hopes of a promotion? Are you applying for a senior-level position? Are you changing cities but sticking to the same area of law? Choose chronological. The final factor in the format debate is the firm to which you're applying. If it's a young, hip firm, they may conclude that you're not up-to-date on current legal matters if they see 25 years of experience on your resume. So opt for a functional rather than chronological resume. But if you're applying to an old-school firm, they may think that 25 years is just a launching point, so chronological is fine.
Include an objective—or not. Again, whether you include an objective at the beginning of your resume depends on a couple of factors. It's only considered necessary if the firm to which you're applying is active in a number of legal fields or if your resume includes experience in a variety of areas. If you're a family law attorney applying to a family law firm, it's assumed that your objective is to work in family law.
Move your education to the bottom. Unless you've been out of law school for fewer than five years, format your resume so that the details of your education are at the end of your resume. And the longer you've been out of school, the shorter your education section should be. It's your experience talking now—not your GPA.
Keep it clean. It's tempting to throw everything into your work history in hopes that something in there will impress a potential employer, but resist the urge to "kitchen sink" your resume. Make sure every detail is somehow relevant to the job you want. When you're applying for an environmental law position, mentioning your 82 percent success rate in personal injury law is fine (it shows your winning history), but mentioning the number of hits per game that you average on your slow-pitch softball team is just bizarre. And, yes, it happens more often that you'd like to believe.
Spell it out. There's a significant amount of legal jargon and acronyms that you'd hope potential employers would know, but you can't be sure that the person reading your resume first is an attorney. Lots of firms farm out their human resources needs to companies who sift through resumes from doctors to garbage collectors. When in doubt, spell it out. And definitely spell out your job titles. If you were an assistant state's attorney, for example, spell out "assistant." One exasperated hiring manager mentioned that if she saw any more "ass. attorneys" on a resume, she would simply toss it.
Consider a transaction sheet. Depending on the area of law for which you're submitting a resume—and if you have enough years of experience—you may want to include a transaction sheet as part of your resume. For an even cleaner look, make it a supplement to your resume. Rather than list transactions chronologically (you shouldn't use dates anyway), group them by area of law. Also, keep the sheet simple, using bullet points to illustrate your successful transactions. Finally, make sure you're legally able to disclose any information you include on the sheet—dollar amounts in particular.
Proof and proof again. While it's never a good idea to make a grammatical or spelling mistake on a resume, nobody wants to hire an attorney who doesn't know the difference between "there" and "their." Run your resume past a friend who does know the difference.
See resume writing services reviews of the top resume writing services.