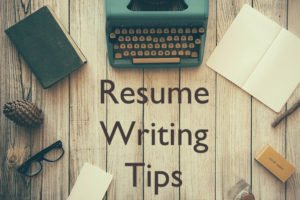 As a general rule of the thumb, employers and recruiters spend less than 10 seconds on a CV before deciding whether it is of interest or not. Studies show that in average after reading your CV for 8.8 seconds, experienced recruiters already know if they should contact you for an interview. So it's important to make their job as easy as possible, and to give yourself as much leverage as you can. Send a CV that impresses, regardless of your professional career. Here's how to make the most of your written applications.
#1 Keep It Clear
For CVs, just like for job interviews, first impressions matter. As someone will decide in a matter of seconds if your CV is worth reading any further, it's essential to keep it clear and easily readable. Keep a conservative CV format – but not too conservative, make sure that this is the latest template – with short and snappy descriptions and sector-specific keywords.
#2. Highlight The Most Relevant Skills
You should help the reader to understand how your work experience is pertinent to a specific role: Highlight your skills in your CV. If you have a variety of competencies, do make sure to target the content of your CV for a particular type of roles. For instance, speaking Italian may not be relevant for a cook position in a British restaurant, so don't keep it at the top of your skills. But if you were to apply in a restaurant in Tuscany, this might be exactly the type of skills that is needed. In short, always show the most relevant skills to your future employer.
#3. Magical Soft Skills And Add-Ons
A recent survey has revealed that if tech skills can get you the interview, the soft skills are the ones that get you the job. Commonly, soft skills relate to problem-solving, communication skills, teamwork and collaboration, and conflict resolution. When it comes to soft skills, your interview should make it obvious, although you can refer to your soft skills on the CV too. Additional skills that are not relevant to the job but can facilitate everyday life at the office, such as health skills that can be learned with the National CPR Foundation, or fire safety training certifications, can also help to get you the job. Indeed, if an employer has met several convincing candidates, the final choice will be made with regard to soft skills and additional knowledge.
#4. Essential Digital Skills
Digital skills are so important that the House of Lords in the UK have stated that they should be treated like numeracy and literacy skills. Indeed, being able to use the Internet effectively is an essential skill of your everyday work in the office. There is more than being able to manage your emails, as more and more companies require their employees to understand how to make the most of search engines, how to use social media, and even how to write SEO-compliant content. The discussion of privacy is also essential so that most employees need to be aware of password privacy, data protection and customer rights in their daily tasks.
#5. Express Your Ambition
Your CV should start with a personal statement, which is a way of writing a snappy and effective biography. Your personal statement is a no-cliché paragraph that displays how your own situation is an ideal match for the role you apply for. You can create a different statement to match each application.  
#6. Know What Is Expected
Not every job expects the same type of CV. Indeed, if you are applying abroad, for example, you will need to research the preferred CV template. Germany, for instance, prefers CV with a profile picture and a family status. National roles will also have different CV expectations: Web designer roles prefer a portfolio on the CV, marketing and sales roles prefer statistics, journalists and bloggers want to see links to published articles. You should always make sure that your CV is equipped to compete against the CVs of other candidates: This means that its content meets the expectations of the recruiters in your industry sector.
#7. What About References?
References are essential when you are applying for a role that demands high levels of responsibility. But there are different ways of presenting your references. If you are applying for a line of positions that need to see your past work, you can include a portfolio to your application. If you are pitching for a contract, as a freelancer or as a single-person business, testimonials and case studies can be your references. For anything else, you should indicate that references are available on request.