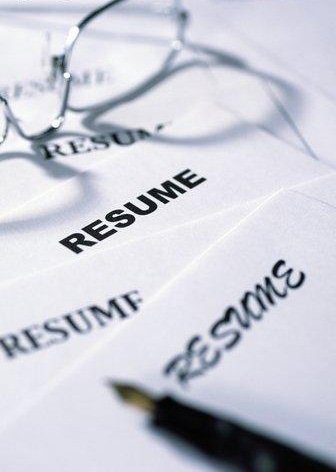 Resume writing is arguably a difficult skill to master. From a 'sales' point of view, when it comes to selling oneself, many people do not know where to begin. As opposed to selling a product or a service which can be hyped up effectively in order to enhance sales, applying similar methods to resume writing can be met with a degree of contempt if done incorrectly.
Resume writing requires a certain amount of writing etiquette that brings out a personality reflecting confidence and passion, without crossing the fine line of arrogance. After all, a resume is the first impression that any job seeker will make when it comes to catching the eye of any potential employer. Thankfully, job seekers are no longer alone when it comes to resume writing. A number of services now exist to help facilitate resume writing, providing job seekers with accessibility to a well written, well constructed resume to suit any industry type. When it comes to resume writing, seeking the advice of an employment agency is arguably a beneficial starting point.
Employment agencies provide a broad range of services, from helping people get back into employment and helping those looking to take the first step onto the job ladder. Part of the service many now offer is help and advice relating to resume writing. With a number of advisers on hand covering all industry sectors, years of combined knowledge and expertise serve to provide an ideal platform for writing an effective resume. Skilled employment agency advisers are able to offer advice and guidance on how to construct and present a resume that not only complements the skills and qualifications of the individual, but also brings the resume to life before the eyes of potential employers. A well thought out and planned resume that captures relevant information is important in the art of resume writing.
Identifying one's own unique selling points is a difficult task to undertake, therefore, having a secondary input when building a resume can make all the difference between an adequate and an impressive resume. Furthermore, having an unbiased and impartial resume writing partner means that all irrelevant information found on a resume can be sifted out. Should employing the services of an employment agency not be an option, it is advantageous to consider enlisting the help of family and friends. It may well be that your family members or friends work in a similar field to an industry that that you are looking to enter, meaning they may be knowledgeable in what a potential employer will look for in a candidate. However, a matter of caution should be advised when asking a family or friend to help with resume writing in case they tackle the task from a biased viewpoint. Rather than looking for someone to agree that a resume looks good and reads well, it is crucial that you seek the advice of those able to offer a constructive insight to your resume writing. It is important to rely on someone that can provide honest feedback when it comes to resume writing. Settling for an average resume, can ultimately lead to average responses to any applications you complete. Therefore, it is imperative to realize that those who put the effort into resume writing will subsequently reap the rewards of time well spent.
Today's job market is fiercely competitive meaning that an impressively and professionally written resume is a must in order to get to the top of the pack. Remember, a resume is not used to obtain a job, but to obtain an interview for a potential new role. Additional information the employer needs can be divulged during a successful interview. By researching into your desired industry and field and applying this knowledge in your resume writing, you will not only possess an effective resume, but may also hold the resume that will land you your dream role.