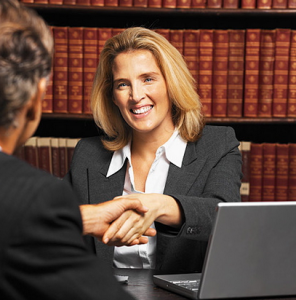 There are many legal jobs that pay very well. Though the legal field took a hard hit during the economic downturn, it has roared back, and today's skilled attorneys can expect to take home a nice salary if they choose their specialty wisely. What are the best paying jobs in the legal field? Here are a few examples of the jobs where professional men and women can expect to cash in.
Criminal defense attorney
It's a career that many don't target out of law school, and for this reason, it remains one of the best paying jobs in the field. A criminal defense attorney in Houston, TX might make a salary well above $100,000. The criminal defense field provides lawyers with the opportunity to set their own hours and take as many cases as they reasonably can. Many individuals go out on their own, and they can earn hundreds of thousands of dollars if they are savvy and hard-working. Attorneys who are lucky enough to be appointed to case by a court will have an opportunity to earn even more money.
In-house counsel for a large company
The lawyers who aren't defending the accused will often choose to go in-house at some company. Those attorneys can make better than $150,000 per year, and they will do so without having to work the long hours that go along with the corporate firm jobs. In-house attorneys are tasked with handling the affairs of companies, and they often farm out the bulk of their legal work to outside firms. They can advise employees and executives while setting the company's compliance policy.
Big firm litigation associate
Many law students see dollar signs when they're going through their first year. The bulk of these young people are looking for jobs with large firms. Many of these jobs come in litigation, where these young associates can make $160,000 plus bonus to start. In big firms, young associates will earn yearly raises, and they will have a chance to make partner, a position that can pay close to a million per year at some firms. These jobs require long, hard house, and they pay well to compensate for the stress.
There are many ways to make good money in the legal field. These are a few of the most popular examples for entry level attorneys and even those with a bit of experience today.