We're becoming increasingly aware of the boom in healthcare opportunities right now. The healthcare industry is absolutely expanding as a result of many different factors, and many of these factors apply to both the disability community and our society as a whole.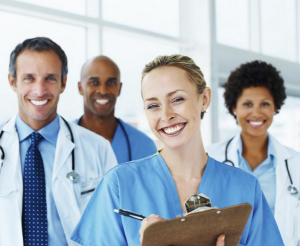 The Baby Boomer Generation is Aging
Between the years of 1946 and 1964, there were an explosion of pregnancies/births stemming from the conclusion of World War II. At this point in time, many of the people born during the "baby boom" have reached elderly status and are in need of excessive medical care. As baby boomers age, disabilities are beginning to set in among one of the largest generations in the country. Some of which may include but aren't limited to diabetes, strokes, vision impairments, obesity, cardiovascular problems, and limited mobility. Any such disabilities could set in early in life for some, or later in life for others, but the need for qualified healthcare professionals to care and rehabilitate members of the baby boomer generation is growing.

The Average Lifespan is Increasing
According to New York Times, the average human's life expectancy is at an all-time high, mostly due to the rapid advancements in medicine and technology. Because women and men are surviving for a longer period of time, more staffing is needed at healthcare facilities to medicate and care for these individuals. A longer lifespan is great news, but it's also very costly for those who live longer with medical disabilities. This is just one more reason why health and fitness are critical to lowering the costs of healthcare for the aging population.
The Population is Increasing
Surprisingly enough, the world's population is growing by 200,000 people daily. This indicates a strong necessity for more properly trained professionals in the healthcare industry to help treat and medicate these individuals as needed. Just think about how the growing need for medical personnel will change even more as time goes on! This is just one of the reasons why many people are scrambling to get education such as radiology degrees, billing and coding degrees, nursing degrees, and so much more.
The Move Towards a Healthier Generation
Because the world is slowly moving from the unhealthy, fast food mentality to a healthier, natural one, many people are consulting more medical professionals about what they should be doing and eating. This presents many great opportunities for those interested in nutritionist and physician positions. If you're interested in learning more about how dietitians can benefit you, perform a logal google search for a dietitian in your area, or visit eatright.org. Eatright.org is an online database of health and dietitian resources to help you improve your lifestyle.
The Availability of Healthcare is Increasing
With the growing population and higher demand for healthcare from people overall, more healthcare institutions are popping up all over the place than ever before. This means that there are literally loads of healthcare employment opportunities just waiting to be grabbed up by those who want them.
Overall, there has never been a better time than now to pursue an education in healthcare. With reasons such as the growing population and "baby boomer" generation reaching seniority, more help is needed every day to treat and medicate these types of individuals. This is why getting a degree in healthcare is one of the most promising investments an individual can make with their education. Just think; it's also a field that will always be useful as well!