Despite numerous claims to the contrary, recovery in the U.S. employment market continues to be undermined by misleading figures and the creation of poorly paid, temporary jobs. According to leading economists, the labor market is falling far short of its potential, and there are fears that this could become a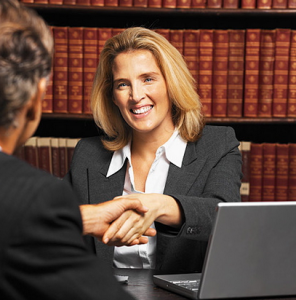 major issue once the Federal government begins to withdraw its current stimulus measures.
This is impacting particularly heavily on the current generation of graduates, who are feeling increasingly disillusioned and disheartened with the state of the existing employment market. This should serve as a lesson for those who are about to enter high education, especially when it comes to pursuing an academic course that can deliver long-term career fulfillment.
Pursuing a Job in the Field of Criminal Justice: How to Utilize a Law Degree
Pursuing a law degree is still a viable academic course, for example, simply because it affords graduates greater flexibility in terms of deciding their future career. The field of criminal justice is particularly diverse, for example, as there are numerous majors that teach practical skills across a wide range of sub-fields. Consider the following:

Criminal Rehabilitation: One of the leading majors in criminal justice law is rehabilitation, which offers a gate-way into numerous occupations within the sector. Students who graduate in this subject often obtain jobs working as substance abuse counselors, or helping vulnerable victims to overcome the consequences of crime. It is also a particularly satisfying sector in which to work, as it seeks to deal with crime in a proactive manner and stop it at the root of the issue. Universities in Ashford and Cincinnati are renowned for their criminal justice schools, and therefore particularly popular among the current body of students.

Criminology: While criminology is a key component of all criminal justice degrees, the two subjects differ considerably. More specifically, criminology focuses on the social and psychological factors that trigger individuals to commit crimes, meaning that graduates are ideally suited to jobs that entail the profiling of perpetrators and the analysis of crime scenes. The topic of criminology is most commonly associated with the practice of forensic psychology, and those interested in taking the course may wish to consider educational programs at the online Liberty University online.

Social Work: In an underperforming market, it is a huge bonus if you have transferable industry skills that can be utilised within state, federal and private sectors. With this in mind, social work is an extremely alluring aspect of criminal justice that has the capacity to deliver relative job security the existing market. Social workers will engage with a wide range of individuals involved with the criminal justice system, from the perpetrators of crime to the victims of child and substance abuse. An associate's degree in criminal justice is key to working in the field, while applicants must also complete an individual social work program through outlet such as the University of Southern California.

The Last Word

While the job market in America may be experiencing significant decline, it is important to note that some areas of employment continue to offer opportunities to graduates nationwide. Your challenge as a student is to plot your academic course wisely, and ensure that you qualify in a field of employment that enables you to establish a secure and enjoyable career.