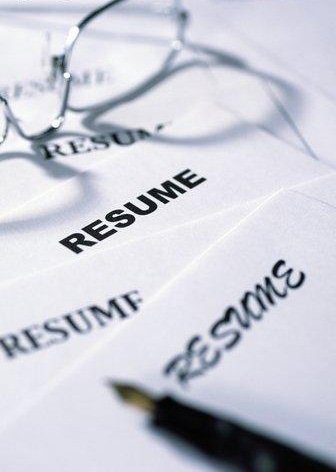 For job seekers, the resume is often cited as the most important document. It's a one or two page summary of your educational qualifications, work experiences, professional achievements, and career objectives. Most people who have gone through high school or college should have received some training on resume writing. If not, there are countless articles on the Internet that provide tips and ideas on resume writing. Let's look at some of the reasons why resume writing is so important.
In modern job hunting culture, the resume is almost always automatically required. If you try to look for a job, you will see that most employers and employment agencies ask for your resume and a cover letter. When your application arrives at the company, the resume is the first document to be viewed by the prospective employer. If the resume is deemed to be interesting, the employer will then place you on the short list or long list for extra consideration. If not, you will lose that one chance to impress the employer, and in most situations, you will not get a second chance.
Think of the resume as a calling card or a sales pitch. Since it's quite unlikely that the employer would have met you in person or known you on a personal level, the resume is the only thing which connects you and the employer. All the information on that page has to be presented in such a way that it convinces the employer to take a deeper look at your application. It's useful to remember that there are possibly hundreds of applications for each job and sometimes, even thousands of applications if the job is highly desirable. Some employers will only look at a single resume for about 20 seconds to determine if the person is suitable for the position. The right resume is the first step towards that all important interview.
When you think about it, the resume is such a powerful document that it can help to determine your career, at least for near future. What makes a resume from another? How do employers decide if a person is right for the job from just one document? In actuality, employers specifically know what they are looking for in a candidate. A resume which contains too much information will most likely be headed to the trash basket. This is why resume writing is so important. If you know how to present the right information in a compelling and concise format, your chance of winning an interview is that much brighter.
Fortunately, resume writing is a craft which can be learned and perfected. Basically, you have to know about formats, fonts, language, and so on. More importantly, you have to know how to apply your experiences and achievements in relation to the job requirements. Using the appropriate information in the right tone is very important and you must make sure that there's no grammatical or typo error in the resume. If you are unsure about how to create a professional resume, it's best that you get help from the experts. You can either go for a resume writing class or hire a professional resume writer to help your cause.